The Studio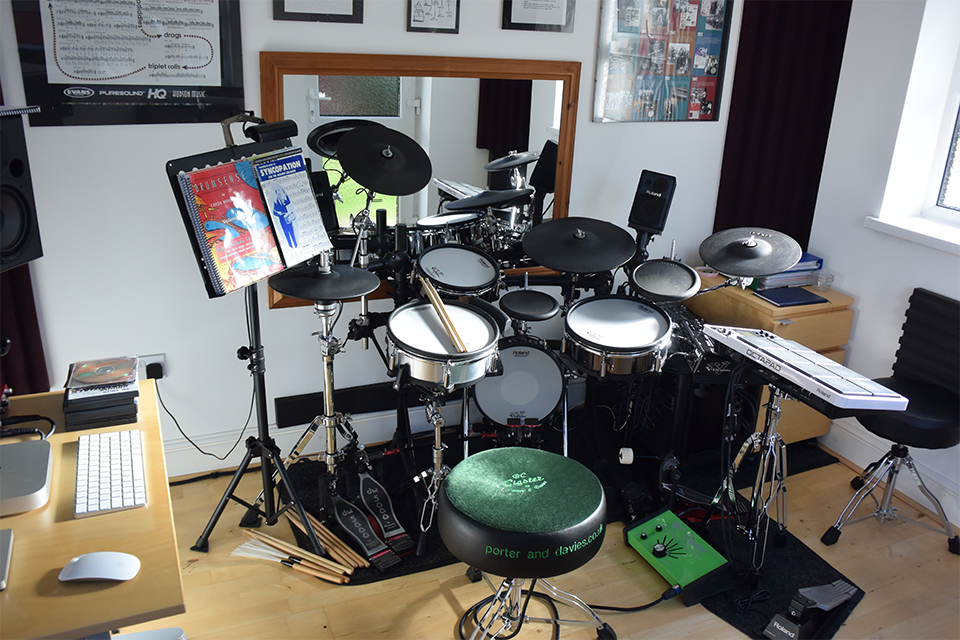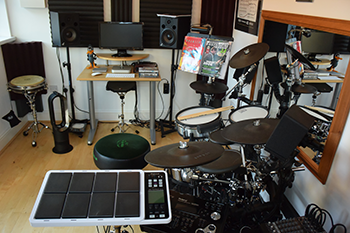 Lessons for all abilities
All aspects of drum kit are covered - if you are new to the Drums, we can cover all of the basics and get to know the instrument. For those who are more experienced, we can develop your existing skills by fine tuning your technique, and intrducing many new styles of music and culture to take your skills to the next level.
Booking a Drum Lesson
Lessons are £30 for one hour or £20 for a forty minute session, and take place in the Studio - so no kit is required. Lessons are paid for as the student has them and the majority of the lessons take place between 5.00pm and 7.30pm during weekdays, and between 11.00am and 1.00pm on a Saturday. No initial study materials are required for the lessons, as these will be provided - although a pair of sticks would be handy! As the student progresses, certain books and CDs will need to purchased.
Working towards a goal helps with focus, so when you are ready we can discuss graded exams. Rockschool and Trinity exams are available, grades 1-8. Some students progress through the Rockschool examination programme which can be used towards UCAS points. Others use the lessons as a way to improve on their existing skills, to explore new styles and types of music and all of them gain a sense of achievement from their efforts.
I teach in a fully equipped teaching studio with recording and playback facilities, and countless reference materials are utilised included CDs, DVDS and reading texts. Some of these include: Drumsense Volumes 1 & 2, Groove Essentials 1 & 2, Funkifying the Clave, Essential Styles, Syncopation, Creative Control and the Code of Funk.
Update: The studio has recently been updated by introducing the amazing EZDrummer sound library by Toontrack. The sound quality is fantastic and it turns playing my Roland TD30 into a whole new experience. The sounds are available in my teaching studio and also via Zoom to add realism to any teaching situation.

I have now added the ability to the studio to teach via the internet using Zoom, Skype, Face time or Facebook Messenger. Please contact me for further details.